​​​​​​​
To push our innovation strategy I have initiated with the Head of product a annual workshop inviting my creative and tech team for an entire day of  brainstorming new ideas and testing new innovations. 
The goal? To find the newest mobile format or feature. 
2 new premier mobile format developed tested and launched on the market:
The Out-Roll and The Parallayer
 I designed the commercial video to promote the launch of this new format.
Soon, this new format attracted many of our clients, find few exemples below...

As the user scrolls down a page, a non-intrusive in-content video gracefully glides to the bottom right hand corner of the screen. The video persists but doesn't interrupt a user's enjoyment of the content. Then, only when the user has finished consuming the content, will an immersive interstitial load.
This allows them to interact with the brand as they choose.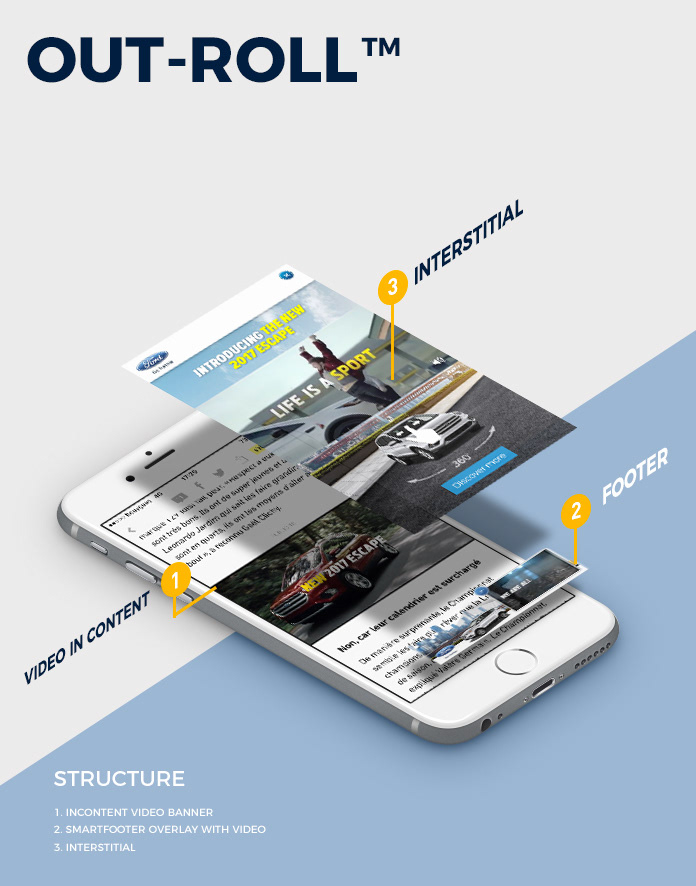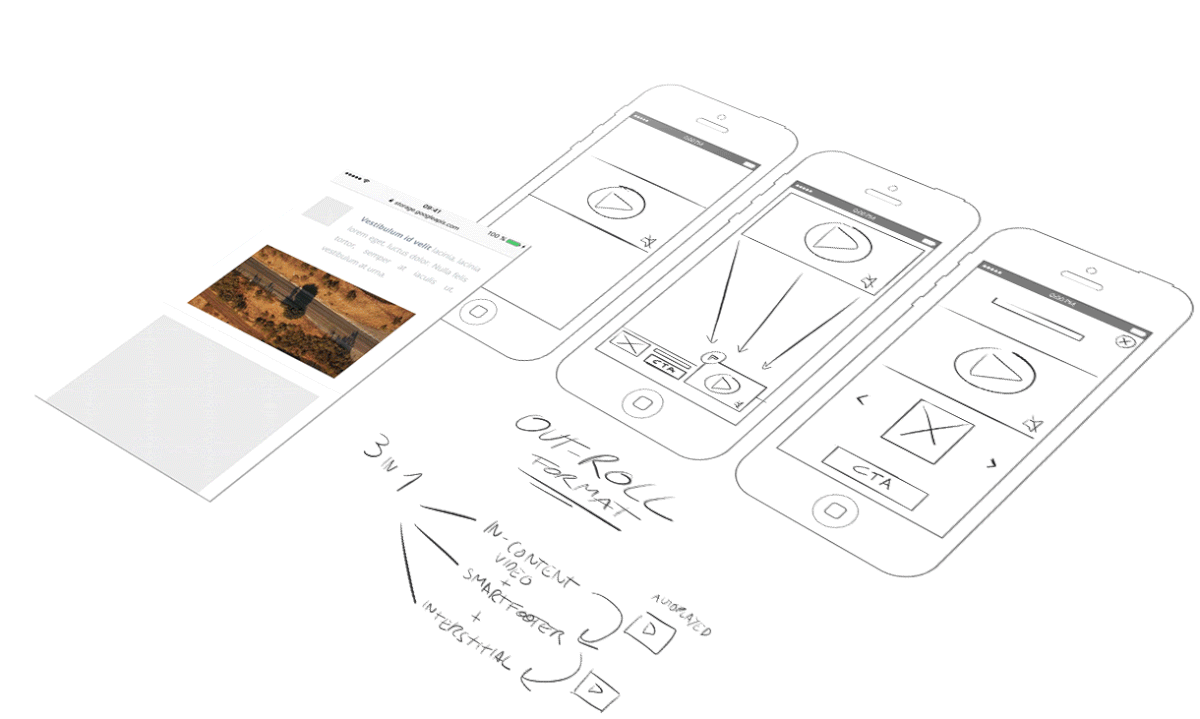 When the user scrolls down a page he creates an animation into the bottom banner. It similar to a film roll. Quicker you scroll quicker you discover the rest of the story. At the end, 2 tiles appears, their shapes are customisable. In this case one display a video and the other one  a 360 gallery.