A campaign for Toyota's Aygo aimed at raising awareness of the car's new colour range among core audience.
The campaign consisted of a high-impact transparent overlay with an energetic video, combining animation and film.  
In addition, a 360° interactive car enables the user to view the car from all angles and change the colour.
● Campaign objective: Engagement, brand awareness, video completion.
● Format: Smartphone and tablet interstitial (video and interactive 360º)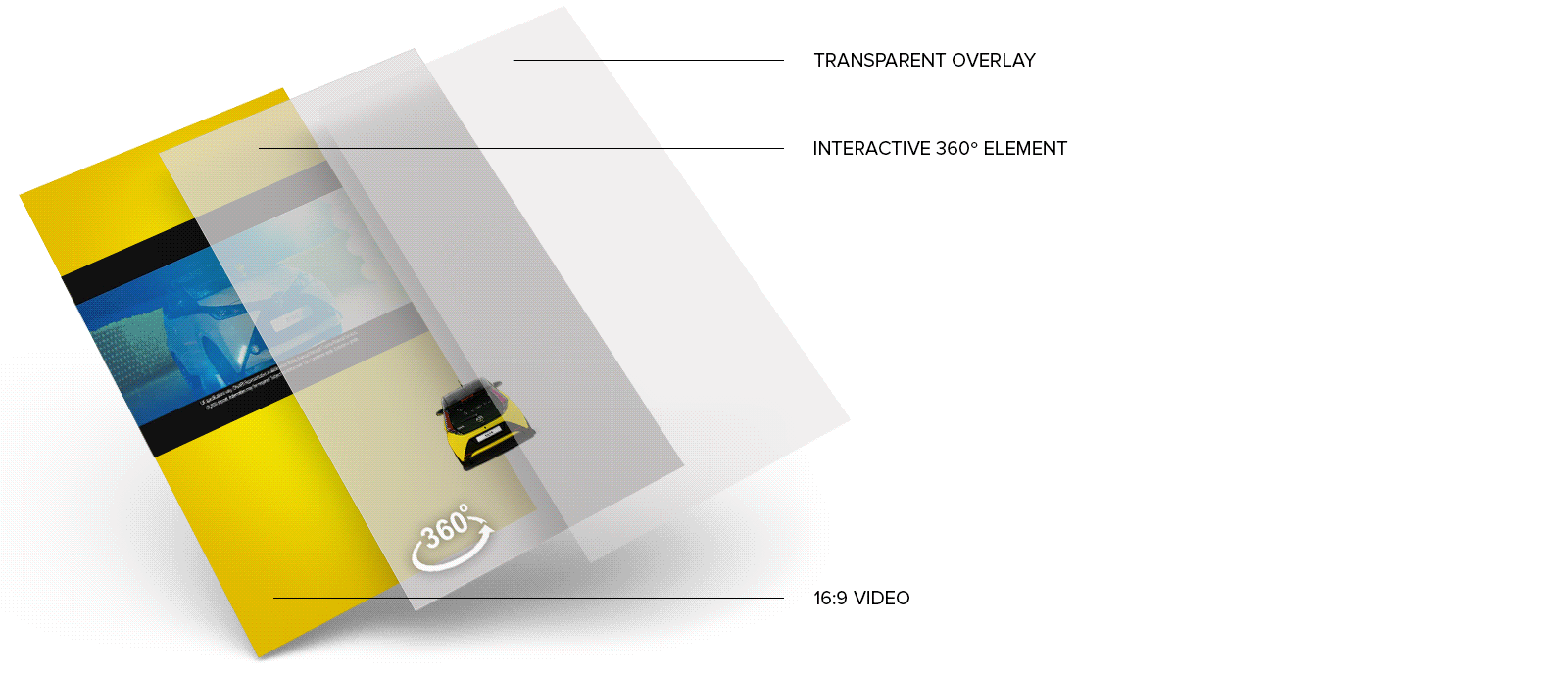 A mobile campaign for the new Aygo X-Press launch. After the initial animation, the user is able to shake the phone to see the back view of the car. If the user shakes again, the ad returns to the front view.

● Environment: web
● Campaign objective: Engagement and brand awareness.
● Format: Smartphone and tablet interstitial (shake interaction)
● Tools used: Adobe Photoshop CC (UI design) and Celtra (ad units)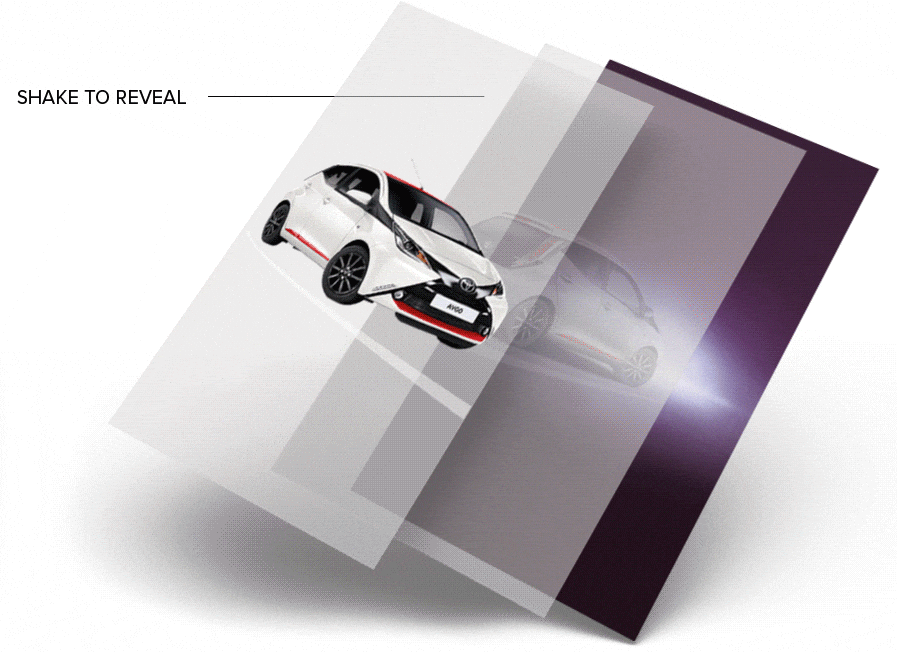 If you want to discover more on your mobile ta on the visual below, you will go to the auto part
of the mozoo site demo